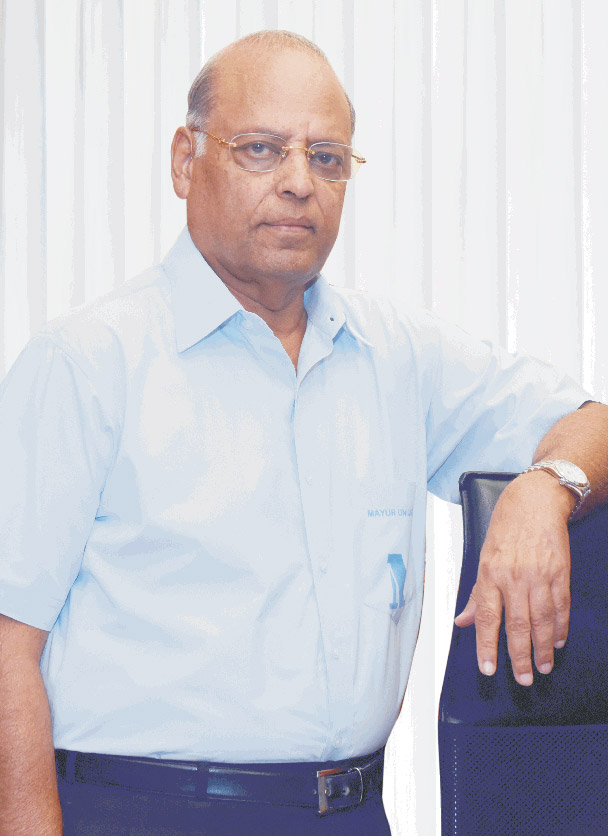 Chairman's Statement
It give me immense pleasure to present the 23rd Annual Report before all of you. I am very optimistic for the current year, that we will see the government in action taking initiatives for the development of the Country. The Prime Minister of India, consistent with his election promises, and the objective of removing poverty by creating productive jobs in the manufacturing sector. The government is working on the micro level, many changes have been made in the system, rules and regulations so as to promote the industrial development. The Government of India is working on 340 points regime at state and central level, the work is simultaneously going on and I am very optimistic that the impact will be seen in 2017-18. Huge investment is being made in infrastructure creating big employment opportunities, which will make the things turnaround.
India has emerged as the fastest growing major economy in the world as per the Central Statistics Organisation (CSO) and International Monetary Fund (IMF). According to the Economic Survey 2015-16, the Indian economy will continue to grow 7.4 per cent in 2016-17
read more
Investing With Mayur Uniquoters

The confidence our investors have shown in Mayur Uniquoters Limited has allowed us to attain this stupendous growth over the years. In the recent fiscal Mayur recorded an annual growth of 18.5% which very much attributed to the confidence our investors have shown in us.
Corporate Governance Report

We have also gone a step forward to address all concerns and grievances of our investors in the quickest possible turnaround time and providing them with the best possible solutions